Prioritizing Your Business's Most Important Asset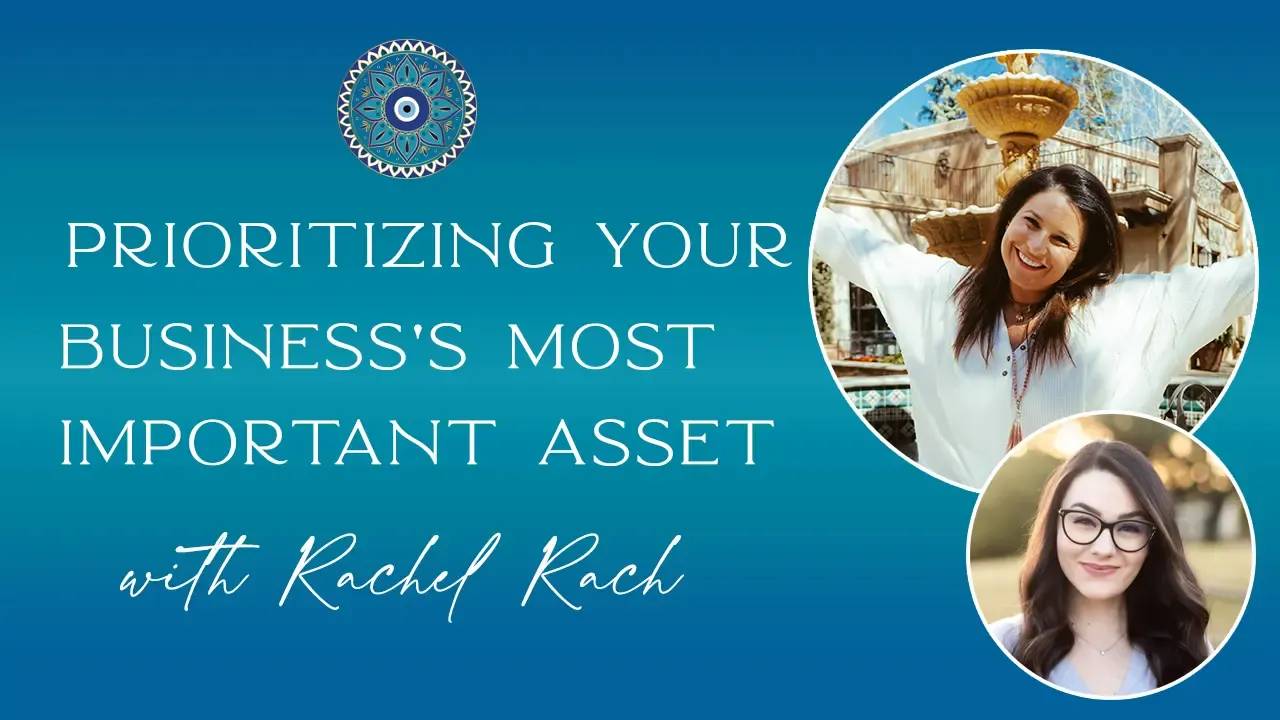 How would you like to feel more energized, more creative, deliver more value, and convert more revenue in 2023?
It's all possible - IF you make this the year you invest in your own health and well being.
That, my friend, is the game changer. Once you make your wellness your top priority, it has a trickle down effect: you will be better equipped to serve your business and your community.
This week on Your Success Frequency podcast, I'm joined by Rachel Hoeppner aka Real Health with Rach. She is a Holistic Nutritionist, Integrative Nutrition Health Coach, and Women's Health, Hormone, and Fertility Specialist. She's on the show sharing her incredible story of transformation, as well as her expert tips to help you achieve your health goals + feel your best this year.
Dive in to Episode #11 to kickstart your health journey, learn more about how to heal your hormones, and get invited to a free training to guide you in becoming the expert healer of your own body.

About Rachel
Rachel Hoeppner is a Holistic Nutritionist, Integrative Nutrition Health Coach, and Women's Health, Hormone, and Fertility Specialist. She became passionate about and dedicated herself to holistic health as a result of her own journey to heal chronic hormone, gut, and thyroid dysfunction naturally. Her mission is to help women heal their hormones so they can achieve their health goals and look and feel their absolute best!

She specializes in addressing stubborn weight loss, chronic fatigue, hormone imbalances (including symptoms related to periods, PMS, PCOS, or Endo), thyroid dysfunction, autoimmune symptoms, fertility, pregnancy and postpartum care, food sensitivities, and digestive issues. She decided to dedicate her practice to the speciality of women's health, hormones, and fertility after her own realization that women are underserved, written off, or not listened to more often than men in our current healthcare system.

Through 1:1 and group coaching, Masterclasses, and free challenges, Rach is able to further her mission of educating women on the science of how their bodies work, how to easily and effectively care for the specific needs women have, and how to cultivate life long, sustainable wellness!
You can find her on Instagram @realhealthwithrach (as well as Facebook & TikTok). Feel free to connect with her via DM - she's the Voice Note Queen!

In this Episode
While I typically provide more detailed show notes outlining all of the concepts in the episode, I highly recommend you go listen to hear everything in Rachel's words. This extra special episode is jam packed with insights that will likely resonate with you in ways you might not expect.
Listen in to hear:
How Rachel came to her eventual diagnosis of PCOS and hypothyroidism that went undiagnosed for over a decade
How being put on hormonal birth control at age 15 led to many years of painful trial and error to get finally get off medication
How Rachel helps women heal their bodies from the inside out, without dieting, overexercising, or counting calories
How to identify the symptoms of your hormones being off
How healing is possible, no matter how deep of a hole you're in
How to take ownership of your health and move beyond the traditional gatekeepers of the medical institution
How she helps burnout entrepreneurs take control of their health journey to be more effective in business
Join the Free Challenge w/ Rach
Are you ready to take that first step in understanding your hormones with the ultimate goal of healing them?
The first step is to know what's going on in your body. Rach is a huge proponent of bodily autonomy and agency over your health - and that starts with knowing what's going on inside. Everyone's body and experience is different, which is why she wants you to become informed. Rach is all about helping you become the expert of your own body.
Rach is hosting a free 5 day Happy Hormones Challenge. In it, you will get video trainings with her for 5 days in a row, where she's going to teach you how to identify the symptoms that are going on in your body, your specific hormonal imbalances, and some actions that you can start taking right away each and every day to have happier hormones by the end of the week. You will also start to understand and use terminology that resonates with your story and your journey.